Industrial Cleaning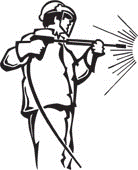 Although our specialty is servicing Commercial Kitchen Exhaust Systems, the tools we use are capable of cleaning most industrial equipment.  
The grease produced by a busy chinese restaurant requires removal with high volume, heated and pressurized water.   The machines we use to complete this cleaning are ideally suited to cleaning any large industrial equipment, either in a building or on wheels and tracks.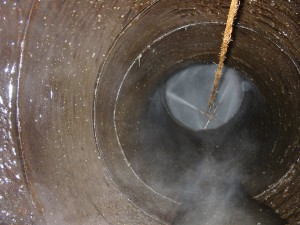 Specialized line cleaning equipment can be used to clear plugged production lines, drain lines, or frozen water lines. We use  high pressure water on drill tips, which we can heat to 270 F if necessary.
Our trained personnel have worked on many Industrial sites and are familiar with the importance of safety while getting the job done quickly.  All staff are covered by WCB and we follow their rules, as well as any additional rules set by our customers.
Hydroexcavtion for buried lines is both safe and quick.