About Us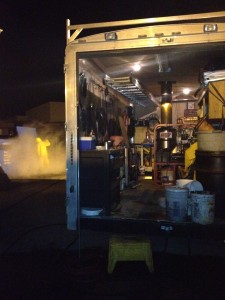 VICS Fire & Safety was first established as Valley Industrial Cleaning Services in the year 2000.   It is owned by Donald Fougere and is based in Kamloops, BC. 
We have been cleaning commercial kitchen exhaust systems from our start as V.I.C.S.  and all our work has been performed by ASTTBC certified technicians since 2002.   Our name was changed to VICS Fire & Safety in 2006 when we added Automatic Fire Suppression System Installation and Testing as a companion service to the semi annual Kitchen Exhaust Cleaning  already being provided for our customers.  
As well as our Complete Kitchen Canopy Service we also offer on site portable fire extinguisher servicing and emergency light testing.
Crews travel to most areas in the Southern and Central Interior of British Columbia on a schedule which guarantees our customers remain compliant with Fire Code and Insurance regulations.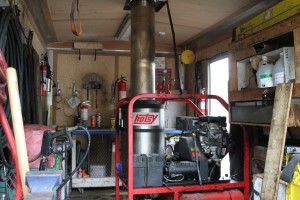 We are one of the most versatile cleaning service companies in British Columbia, with the ablility to carry out most of the tough cleaning jobs encountered in a commercial restaurant or at an industrial site.    Our equipment is suited to many jobs besides kitchen canopy servicing.  We can hot water wash and chemical clean most industrial equipment whether it's in a building, or the building itself.  We also wash anything on wheels or tracks.
Guaranteed and Insured:
VICS Fire & Safety guarantees you will be satisfied with our work.  Although cleaning commercial kitchen exhaust systems  may be one of the toughest jobs in the food industry, we have a great reputation for doing the job right.  If you aren't satisfied and you let us know, we'll address the issues to your satisfaction. 
VICS Fire & Safety is WCB compliant and carries 2 million in business liability insurance.